Free Online Toddler Games

Idea Queen News
Sign up to receive updates from our blog.
Recipe ideas, crafts, reviews, and more!



The computer can be a facinating thing to a young child, and it's never too early to teach them a little computer skills. There are many online game sites for children in all age ranges, but this page will focus on just those for toddlers. For games for older kids, see our
free game site
page.
CD-Rom & Download Games
Free toddler games online is usually all you need to keep a little one busy. However, if you want to go a step further with educational games you'll probably need to download them. They don't have to be expensive games - in fact, some you can get for under $10 or even free!
Below you'll find a list of places you can find games for your computer. Some you can play instantly, others you will have to buy before playing. Games from Amazon usually have reviews, which is helpful if you must buy the game before playing.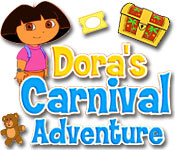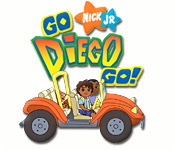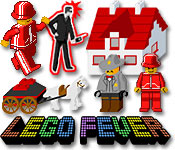 Free Trial Games for Kids
This site is owned by a personal friend of the Idea Queen. Dora's Carnival Adventure (found on this site) has become one of my daughter's favorite games, and we all know how educational Dora is. Several games focus on problem solving for older kids, while some can be played with help by younger children.
Amazon.com
Featuring Reader Rabbit, Disney, and other well known names in fun learning. While some games may be a bit high priced, you can usually find lower cost versions in the "new and used" section. These games are great for presents!
Free Toddler Game Sites
Noggin.com
This is one of our favorite sites, and is perfect for younger children. At age 4, this is still my daughter's favorite website to play games on. Easy to navigate even for little ones, so she often plays on this site all by herself. It's a great site to find lots free online toddler games!
Playhouse Disney
This site they may need a little help with, but it's still fun for those who love the Disney shows. This site was a favorite to my son when he was around 2, but he needed help navigating. Great for one on one time.
PBS Kids
If your child loves PBS shows, they'll find all their favorites here. Easy enough for little ones to navigate on their own. There is also a parents guide at the bottom of the site just for you.
Nick Jr
Not so easy to navigate, so they'll need help on this one. Either way it's nice to see it's separate from the rest of Nick, which of course is focused on older children.
Tips for Free Online Toddler Games
Even if you plan to let them play on the computer alone, be sure to stay close. One wrong click could lead them away from the site. This could cause them to get easily frustrated, which is not something you want to do.
As they get older, it will become easier for them to play alone on the computer. Even still you'll want to keep a close eye on what they are doing. At 6, my son figured out how to download programs. While they are usually from trusted game sites, it's something I have to keep a close eye on.
To make it easier for them to play alone, I've set up their very own home page that's loaded on their computer. It's just a simple page with links to their favorite games. To do this you'll need to know a little about website building and have a site you can create. This is probably not something you should be concerned about just yet. When they get older it might be something you want to do.
---
Submit Games for Kids
Have games for kids you'd like to share? Submit them below! Email is always kept private, and only used to contact you with questions about your submission.
Copyright 2005 - 2011
Idea Queen



Home - Ideas for Mom - Ideas for Kids - Holiday Ideas - Business Ideas - Contact/About